High Quality Shades, Shutters & Window Blinds in Chino Hills, CA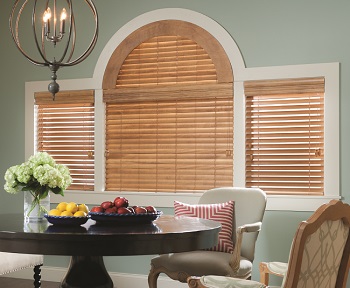 Are you in the market for new shutters, shades or blinds in Chino Hills, CA, but not quite sure who you should turn to, there is only one name in quality that you need to know: Luv R Blinds. Here at Luv R Blinds, our team of experienced shutters, blinds, and shades experts have been providing local homeowners with the solutions to all of their window treatment needs for over twenty years now, and we have no intention of stopping anytime soon. Our team of experienced window treatment specialists will work with you directly to identify exactly what you are looking for in terms of both function and design, and work with you to identify which of our many options will best suit your needs. Here at Luv R Blinds, our team of Chino Hills window treatment professionals believe that you should never have to settle for second best when it comes to your home's windows.
When you make the decision to work with our Chino Hills shutter company for your window treatment needs, you can always feel confident that you are getting a team of professionals that have the best training, skills, and experience in the field. Don't take risks when it comes to the quality of your home's window treatments. If you have any questions about our full line of high quality shutters, blinds, or shades services, or if you would like to schedule an appointment for consultation with one of our specialists, give us a call today. Our team of experts are always standing by and would be more than happy to assist you in any way we can.
Chino Hills Window Blinds
When you are looking for a quality window treatment solution for your Chino Hills home's windows, it might be worth considering all of the many benefits that a new set of blinds could bring to your home. Blinds come in a wide variety of different colors, materials, sizes, and designs, so no matter what kind of aesthetic you are looking for in your home, there is an option out there that will fit it perfectly. From real wood blinds, to vinyl, aluminum, faux wood, or even mini blinds if you have smaller windows that you are looking to cover, our team of professionals are ready to help.
Latest Articles
The Perfect Custom Shutters For Your Norco Home Remodeling Project


Shutters are a marvelous choice for any home remodeling project in Norco. They add privacy only when you need it, insulate the windows, and add to your home's aesthetic style. If you've been looking around for the perfect shutters for your Norco home remodeling project, here are three great picks that would definitely upgrade your […]

Read More
3 Reasons You Should Use Woven Wood Shades In Your Home


If you are on the market for a new set of shades for your home, you are no doubt pouring over the many various options available to you out there, but there is one option, which if it hasn't caught your eye yet, it should definitely be one that you give a second look: woven […]

Read More
If you are looking for a professional Chino Hills TAG1 then please call 951-736-9650 or complete our online request form.