Window Treatment Motorization Options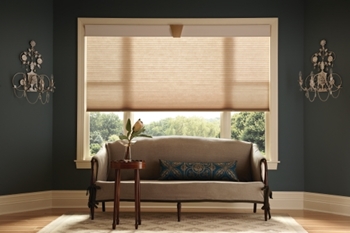 As the leading local name in all things shutters, blinds, and shades related, it would be somewhat easy to think that those are the only services that we are able to help with. That couldn't be further from the truth as fact would have it. Here at Luv R Blinds, our team of experienced professionals specialize in a range of additional services that are all designed to help ensure that you get exactly the kind of function you need from your high quality window treatment solutions. This commitment to quality service is part of what has made us the premier name in the local Norco area when it comes to blinds, shutters and shades. When you are ready to see the difference that quality can make when it comes to your home's window treatments, give our team of professionals a call.
Here at Luv R Blinds, we pride ourselves on our ability to provide our customers with exactly what they are looking for in terms of both function and service. Your shutters, blinds, and shades are an important aspect of your home's overall function and aesthetic, and with the help of our team of experienced professionals, the process of controlling how much light and glare you allow into your home has never been easier. Here at Luv R Blinds, our team of professionals are specialized in a number of different window treatment services, one of which includes a full line of high quality motorization options for shutters, shades and window blinds. If you have any questions about our full line of high quality motorization services, or if you would like to schedule an appointment for consultation with one of our specialists, give us a call today. Our team of experts are always standing by and would be more than happy to assist you in any way we can.
The Motorization Service Experts in Norco, CA
Motorization is, without a doubt, one of the biggest improvements in window treatment technologies in the past few decades. Motorizing your shutters, blinds, or shades will not only allow you to have complete control over the amount of light you let into your home, but it will also remove the hassle of having to deal with cords, wands, and strings to do so. With the addition of our high quality motorization services, you can have complete control over your window coverings at the push of a button. If you are ready to take control of your home like never before, give our team of professionals a call today and let us help you take the level of convenience and comfort in your home to the next level.
We offer motorization options including: motorized shades, motorized shutters, remote control shutters, motorized blinds, and more.
For quality motorization in Norco, CA and nearby, please call Luv R Blinds at 951-736-9650 or complete our online request form.
Latest Articles
How To Choose Modern Window Treatments For French Doors


Window blinds and shades are two of the most popular window treatments for French doors in the Norco area but did you know you can get shutters for your French doors? It's true! With so many different window treatments available today, it can get a little overwhelming to choose the perfect ones, especially when you're […]

READ MORE
Top 4 Benefits Of Interior Shutters For Your Home


When it comes to high-quality window treatments for your home, there are countless options available for you to choose from. With so many different options to consider, the process of making a selection can start to feel extremely overwhelming at times, but with the help of the right team of professionals, the task can be […]

READ MORE