Providing Quality Shutters at Great Prices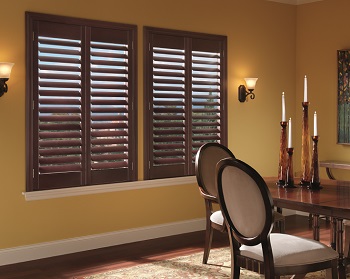 When you are searching for the best in high quality shutters for your Norco area home, you can always count on the team of experienced blinds, shutters, and shades professionals here at Luv R Blinds to help you find the perfect options for your home. There are a number of different options out there when it comes to your window shutter needs, and finding the right option for your home isn't always the easiest task to navigate. Here at Luv R Blinds, our team of shutter installers take a great amount of pride in the high quality work that we are able to deliver to each and every one of our valued customers every single time we get called in to perform a job. When you make the choice to entrust your next shutter installation to the pros at our shutter company in Norco, CA, you can rest easy knowing that you have the assistance of a company that is going to do everything in its power to make sure you get exactly what you need.
There are a number of different reasons that make new, high quality window shutters such a wonderful choice when it comes to window treatment options, and the first is the attractive aesthetic appeal that they can bring to your home. If you have any questions about our full line of high quality window shutter services, or if you would like to schedule an appointment for consultation with one of our specialists, give us a call today. Our team of experts are always standing by and would be more than happy to assist you in any way we can.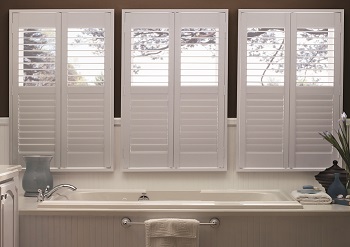 Polycore Shutters
When it comes to high quality window treatment solutions, polycore shutters are at the top of the list in terms of both visual appeal and quality. Polycore shutters are a solid, synthetic window treatments that provides you with a highly durable window covering that is both resistant to moisture and fire retardant. In addition to this, they can also act as a strong insulator for your home against the heat and cold. This means that not only do you windows get an added layer of protection, and you now have an excellent means to control the amount of light that is able to come into your home, but you also have a window treatment option that will help you keep the interior of your home more comfortable all throughout the year.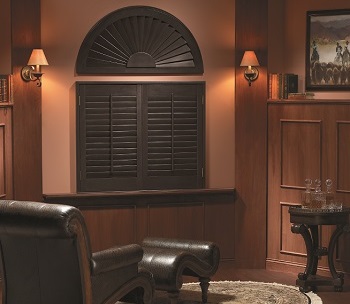 Plantation Shutters
Plantation shutters offer you a classic look and feel for your home, providing you with an aesthetic that is both welcoming and sophisticated at the same time. Plantations shutters are usually installed on the inside of your windows, as opposed to outside in order to give you the maximum amount of control over the amount of light that is able to make its way inside your home. Not only will this help to keep the interior of your home at a more comfortable level of brightness and reduce glare, it will also help you save a great deal on your monthly cooling bills by keeping the heat outside where it belongs.
For quality shutters in Norco, CA and nearby, please call Luv R Blinds at 951-736-9650 or complete our online request form.
Latest Articles
The Power of Convenience: Exploring the Advantages of Upgrading to Motorization for Window Blinds


In today's technologically advanced world, automation has become an integral part of our daily lives. From smart homes to connected devices, convenience is a top priority for homeowners. When it comes to window blinds, motorization is revolutionizing the way we control light and privacy in our living spaces. In this blog post, we will delve into the advantages of upgrading to motorization for window blinds[…]

READ MORE
How To Choose Modern Window Treatments For French Doors


Window blinds and shades are two of the most popular window treatments for French doors in the Norco area but did you know you can get shutters for your French doors? It's true! With so many different window treatments available today, it can get a little overwhelming to choose the perfect ones, especially when you're […]

READ MORE