Providing Quality Window Films at Great Prices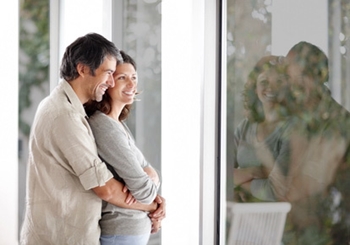 When it comes to window films for your Norco area home, there are a plethora of different options available for you to choose from. Window films can be made to either imitate the look of clear glass, or they can be transformed into a work of art in their own right. Here at Luv R Blinds, our team of blinds, shutters and shades experts have the skill and experience to help you find the perfect new window films you need to get exactly the kind of look and function you want from your home. Window films are available in a wide variety of different shades, designs, and even reflective finishes to allow you complete control over the look of your windows and how much light they allow to be filtered into your home. If you are ready to see the difference that a quality window film can have on your home, give our team of professionals a call today and let us help turn your design dreams into a reality.
Here at Luv R Blinds, our team of experienced professionals have worked hard to service our local customers for over twenty years, and in that time, we have established ourselves as the premier name in high quality window film application services throughout Norco and the surrounding areas. If you have any questions about our full line of high quality window treatments and services, or if you would like to schedule an appointment for consultation with one of our specialists, give us a call today. Our team of experts are always standing by and would be more than happy to assist you in any way we can.
Benefits of Window Films in Norco & Surrounding Areas of California
There are a number of excellent reasons to make the investment in new, high quality window films for your home, and when you decide it's time to do so, our team of experienced professionals are standing by and ready to help. Window films come in a variety of different levels of darkness, so whether you are looking for something more along the lines of clear glass, or something to help reduce the amount of light, glare, and heat that is allowed to filter into your home, there is an option for that too. In addition to helping make the interior of your home more comfortable, window tints can add an extra degree of privacy to your home, making it harder for anyone outside to see in while still leaving your view of the outside unobstructed.
For quality window films in Norco, CA and nearby, please call Luv R Blinds at 951-736-9650 or complete our online request form.
Latest Articles
How To Choose Modern Window Treatments For French Doors


Window blinds and shades are two of the most popular window treatments for French doors in the Norco area but did you know you can get shutters for your French doors? It's true! With so many different window treatments available today, it can get a little overwhelming to choose the perfect ones, especially when you're […]

READ MORE
Top 4 Benefits Of Interior Shutters For Your Home


When it comes to high-quality window treatments for your home, there are countless options available for you to choose from. With so many different options to consider, the process of making a selection can start to feel extremely overwhelming at times, but with the help of the right team of professionals, the task can be […]

READ MORE