Solar Films for Optimum Energy Savings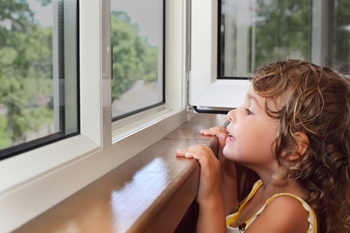 If you are like most homeowners, you enjoy having a bit of natural light in your home, but one of the main issues with natural light is the damage that it can do to your flooring and your furnishings and the way in which it can heat up the interior of your home to the point where it becomes almost unbearable. Fortunately, our team of experienced blinds, shutters, and shades professionals here at Luv R Blinds have the perfect solution on hand to help you protect your home's furnishings and to keep your home comfortable year round. Solar films can be an excellent solution for keeping your California home comfortable and well protected from harmful UV rays, and with assistance of our team of experienced window treatment professionals here at Luv R Blinds, you can get the perfect solution for your home and a quality installation that you can count on to last you for a long time to come.
Here at Luv R Blinds, our team of window treatment specialists have been helping local homeowners with their shutters, blinds, and shades needs for over twenty years now, and we have no intention of slowing down anytime soon. We make use of only the highest quality materials in all of our work from some of the most trusted manufacturers in the country, and we have a large selection of different options to help guarantee that you can always find exactly what you're looking for when you turn to us for assistance. If you have any questions about our full line of high quality solar film services, or if you would like to schedule an appointment for consultation with one of our specialists, give us a call today. Our team of experts are always standing by and would be more than happy to assist you in any way we can.
Benefits of Solar Films in Norco, CA & Surrounding Areas
There are a number of good reasons to consider making the investment in brand new solar films as the primary window treatments for your home. Solar films are specifically made with the intent of filtering out harmful UV rays to help you maintain a more consistent and comfortable level of brightness and temperature in your home. In addition, solar films can be a tasteful addition to the interior design of your home and help to enhance the privacy of your home at the same time. Because of their design, the same qualities that make solar films so good at helping to make the interior of your home more comfortable also help to make it more difficult for anyone outside to see through to the inside of your home. Finally, one of the best features of solar films is their ability to filter out harmful UV rays and direct sunlight while still offering you a completely unobstructed view out of your windows.
For energy saving solar films in Norco, CA and nearby, please call Luv R Blinds at 951-736-9650 or complete our online request form.
Latest Articles
How To Choose Modern Window Treatments For French Doors


Window blinds and shades are two of the most popular window treatments for French doors in the Norco area but did you know you can get shutters for your French doors? It's true! With so many different window treatments available today, it can get a little overwhelming to choose the perfect ones, especially when you're […]

READ MORE
Top 4 Benefits Of Interior Shutters For Your Home


When it comes to high-quality window treatments for your home, there are countless options available for you to choose from. With so many different options to consider, the process of making a selection can start to feel extremely overwhelming at times, but with the help of the right team of professionals, the task can be […]

READ MORE