Exceptional Shades, Shutters & Window Blinds in Riverside, CA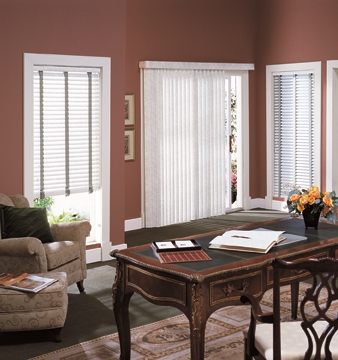 When you are searching for a shutters, shades and window blind company to work with, you want to be sure that you have the assistance of someone who has the skill and experience to see the job done, and make sure it's done right the first time around. There is a big difference between a window treatment specialists, and someone who just sells the products. When you make the decision to hire the Riverside blinds and shutters specialists here at Luv R Blinds, you can feel confident in knowing that you have the assistance of a team of experienced professionals who know what it takes to deliver you the high quality service you need and expect each and every time, no matter how simple or complex the job might be. Here at Luv R Blinds, we take a great amount of pride in the top quality work that we are able to consistently deliver to our customers, and we believe that is a large part of what has made us the premier name in quality shutters, blinds, and shades here in the Riverside area.
Choosing the right window treatment option for your home can be a difficult process, especially if you don't have someone on hand who is familiar with all of the various options out there. Our team of professionals will work with you directly to help determine what option is going to be the best solution to your needs, and which option is going to go best with the overall design of your home. Whether you decide on shutters, blinds, or shades, our team of experts have the skill and experience necessary to give you a quality installation that you can count on to last you for a long time to come. If you have any questions about our full line of high quality window treatment services, or if you would like to schedule an appointment for consultation with one of our specialists, give us a call today. Our team of experts are always standing by and would be more than happy to assist you in any way we can.
Quality Window Blinds in Riverside, California
When it comes to popular window treatment options here in the Riverside area, window blinds are near the top of the list. Blinds come in a wide variety of different materials, sizes, colors, and styles to ensure that you are able to let exactly as much light as you want into your home at all times. In addition, because of the wide variety of different styles, materials, and colors available, you can always be guaranteed to find the perfect option to go with the overall design of your home. High quality blinds can help you control the temperature better inside your home, making it more comfortable for you and your family, enhance the level of privacy in your home, and serve as a tasteful addition to your home's overall decor. As icing on the cake, the right blinds can even increase the overall value of your home. What's not to love about that?
Latest Articles
How To Choose Modern Window Treatments For French Doors


Window blinds and shades are two of the most popular window treatments for French doors in the Norco area but did you know you can get shutters for your French doors? It's true! With so many different window treatments available today, it can get a little overwhelming to choose the perfect ones, especially when you're […]

READ MORE
Top 4 Benefits Of Interior Shutters For Your Home


When it comes to high-quality window treatments for your home, there are countless options available for you to choose from. With so many different options to consider, the process of making a selection can start to feel extremely overwhelming at times, but with the help of the right team of professionals, the task can be […]

READ MORE
If you are looking for a professional Riverside Blinds, Shutters, and Shades then please call 951-736-9650 or complete our online request form.