Exceptional Shades, Shutters & Window Blinds in Jurupa Valley, CA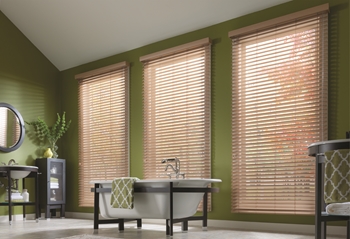 When you know that you're in need of an experienced shutter company to help you with your need for shutters, shades and window blinds in Jurupa Valley, CA, there is only one name in quality that you need to know, and that name is Luv R Blinds. If you take the time to do some research and ask around, you will quickly find that our team of experienced professionals have been the premier name in high quality window treatments for homeowners in the local area for over twenty years now. Here at Luv R Blinds, we offer a wide variety of different high quality window treatment options to ensure that you always have exactly what you need in order to perfectly match the overall aesthetic of your home and give you the kind of function you need to stay comfortable in your home at all times. Here at Luv R Blinds, we believe that you should never have to settle for anything less than the best when it comes to your shutters, blinds, and shades, and we go to great lengths to make sure that you never have to. Don't settle for second best when it comes to your home's window treatment needs, give us the pros at Luv R Blinds a call today.
Here at Luv R Blinds, our team of professionals take great pride in the quality of work that we are able to consistently deliver to every one of our valued customers, and we believe that is a large part of what has given us the reputation for quality that we carry with us today. There are far too many companies out there that will just push their highest profit-margin products on you, regardless of whether or not they are going to solve your issues. Here at Luv R Blinds, our team of experts will work with you directly to identify what you needs are, and go over options with you until we find the perfect one. If you have any questions about our full line of high quality shutters, blinds, and shades services, or if you would like to schedule an appointment for consultation, give us a call today. Our team of experts are always standing by and would be more than happy to assist you in any way we can.
Jurupa Valley Window Blinds
No matter what the style of your home might be, window blinds are a timeless solution that works well with just about any design that you could ever hope to create. Here at Luv R Blinds, we have a wide range of different options when it comes to window blinds. Whether you are looking for natural wood, faux wood, vinyl, or even mini blinds, our team of professionals can help you find the solution. We have a wide array of different materials, colors, and sizes, so no matter what the specifics of your home might be, or what kind of aesthetic you are going for, we can help you find the perfect solution.
Latest Articles
3 Reasons You Should Use Woven Wood Shades In Your Home


If you are on the market for a new set of shades for your home, you are no doubt pouring over the many various options available to you out there, but there is one option, which if it hasn't caught your eye yet, it should definitely be one that you give a second look: woven […]

Read More
5 Advantages Of Installing Faux Wood Blinds In Your Home


When it comes to high quality window blinds solutions in your home, faux wood blinds are one of the more popular options among homeowners all across the country, and for good reason. Faux wood blinds are usually made from vinyl or a blend of real wood and vinyl, and they can play a vital role […]

Read More
If you are looking for a professional Jurupa Valley TAG1 then please call 951-736-9650 or complete our online request form.