Exceptional Shades, Shutters & Window Blinds in Rancho Cucamonga, CA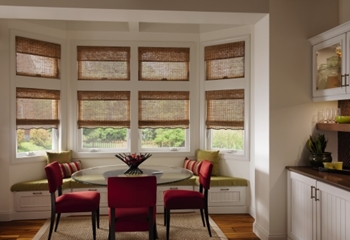 There are a number of different reasons why our team of Rancho Cucamonga window blinds, shutters, and shades specialists here at Luv R Blinds are considered the premier name in window treatment solutions for the local area, but we believe it is our complete dedication to ensuring that every single one of our valued customers is completely satisfied with the results of their service in every job we perform. Here at Luv R Blinds, we are extremely proud of the work we do and our ability to assist our customers in maximizing the value, comfort, and beauty of their homes with our extensive line of high quality window treatment options. Our team of experts understand all of the various benefits and drawbacks to every single option out there, and we will work with you directly to help you find the perfect option based on your particular needs. Here at Luv R Blinds, we believe that you should never have to settle for anything less than the best when it comes to your home's shutters, blinds, and shades, and with us, you will never have to.
For over twenty years now, homeowners all across Rancho Cucamonga and the surrounding areas have been turning to our shutter company for all of their window treatment needs because they know that they can always count on the results of our service to provide them with the beauty, function, and boost in value that they want for their home. With the right shutters, blinds, or shades, you can enhance the beauty of your home, its comfort, energy efficiency, and its value all at the same time. If you have any questions about our full line of high quality shutters, blinds, and shades services, or if you would like to schedule an appointment for consultation with one of our specialists, give us a call today. Our team of experts are always standing by and would be more than happy to assist you in any way we can.
Exceptional Shades in Rancho Cucamonga
When considering the vast array of different window treatment options out there, one cannot forget about shades. Shades can be an excellent option to help you control the amount of light and heat inside your home, and because of the wide variety of different materials, colors, and styles that they come in, you can always find something to give you exactly the blend of function and beauty that you want for your home. From natural looking woven wood shades, to high efficiency cellular shades, and even classic looking Roman shades, we have an option out there to fit every taste.
Latest Articles
The Perfect Custom Shutters For Your Norco Home Remodeling Project


Shutters are a marvelous choice for any home remodeling project in Norco. They add privacy only when you need it, insulate the windows, and add to your home's aesthetic style. If you've been looking around for the perfect shutters for your Norco home remodeling project, here are three great picks that would definitely upgrade your […]

Read More
3 Reasons You Should Use Woven Wood Shades In Your Home


If you are on the market for a new set of shades for your home, you are no doubt pouring over the many various options available to you out there, but there is one option, which if it hasn't caught your eye yet, it should definitely be one that you give a second look: woven […]

Read More
If you are looking for a professional Rancho Cucamonga TAG1 then please call 951-736-9650 or complete our online request form.