High Quality Shades, Shutters & Window Blinds in Brea, CA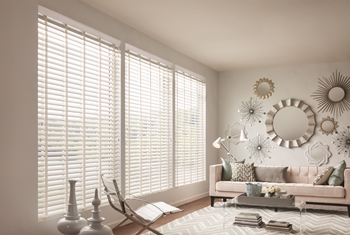 When it comes to local options for your home's shutters, shades and window blinds in Brea, CA, you always want to be sure that you are getting the absolute best service so that you can receive the absolute best in results. Your shutters, blinds, and shades play a major role in the overall function, beauty, and comfort of your home, and you don't want to entrust just any window blinds company to install or service them for you. Here at Luv R Blinds, our team of experienced window treatment specialists have over twenty years of professional experience in the local area assisting homeowners with all of their custom window treatment needs, no matter how simple or complex they might be. The choices you make when it comes to your shutters, blinds, and shades is a decision that is going to affect both the interior and the exterior of your home in more ways than one, and with our help, we can help you make sure that your decision is the right one. Don't settle for anything less than the best when it comes to your window treatment needs, give us a call today and let us show you the difference that quality can make.
Here at Luv R Blinds, our team of experienced professionals will help you understand all of the factors that go into selecting the right window treatment options for your home, and help you find the ones that meet your needs best. We will work with you directly to identify what it is you are looking for, and give you suggestions on what might be the best solution to your needs. With the help of our experts, you can get the perfect blend of style and function to enhance your home. If you have any questions about our full line of high quality shutters, blinds, and shades services, or if you would like to schedule an appointment for consultation with one of our specialists, give us a call today. Our team of experts are always standing by and would be more than happy to assist you in any way we can.
Window Blind Options in Brea
When it comes to blinds for your Brea home, there are a large number of different options available to you. If you have never been through the process of selecting new blinds before, the whole process can be a little bit overwhelming. That's where our team of experts come in. We will work with you to help ensure that you find exactly what you are looking for in terms of both function and overall aesthetic, and give you a quality installation that you can count on to last you for a long time to come.
Latest Articles
The Power of Convenience: Exploring the Advantages of Upgrading to Motorization for Window Blinds


In today's technologically advanced world, automation has become an integral part of our daily lives. From smart homes to connected devices, convenience is a top priority for homeowners. When it comes to window blinds, motorization is revolutionizing the way we control light and privacy in our living spaces. In this blog post, we will delve into the advantages of upgrading to motorization for window blinds[…]

READ MORE
How To Choose Modern Window Treatments For French Doors


Window blinds and shades are two of the most popular window treatments for French doors in the Norco area but did you know you can get shutters for your French doors? It's true! With so many different window treatments available today, it can get a little overwhelming to choose the perfect ones, especially when you're […]

READ MORE
If you are looking for a professional Brea Blinds, Shutters, and Shades then please call 951-736-9650 or complete our online request form.